As college costs continue to increase, many students are turning to scholarships to help pay for their degrees. However, many students are unaware of all of the different scholarships that are available to them. These scholarships can help cover a wide range of needs, such as tuition, room and board, books, and other expenses.
Below is a list of 31 great scholarships that can help make college more affordable. With these scholarships, you can ease your financial burden and focus on your studies.
Ronald Reagan Presidential Foundation Scholars Program
Ronald Reagan was one of the most influential presidents in American history. His policies and leadership style changed the course of the country, and his legacy continues to be felt today. The Ronald Reagan Presidential Foundation Scholars Program honors his memory by awarding scholarships to high school seniors in Ventura County, California who demonstrate outstanding leadership skills and personal character.
The GE-Reagan Foundation Scholarship
Looking to get ahead in your career? Join a network of over 200 student leaders from across the country. The GE-Reagan Foundation Scholarship awarded $8.2 million in scholarships to attend college and pursue graduate degrees. You'll gain invaluable experience and connections in fields like medicine, law, education, business, and nonprofit work.
The Ronald Reagan Great Communicator Debate Series
Scholarships for the Ronald Reagan Great Communicator Debate Series are supported by an endowment fund created through the generosity of the Conrad N. Hilton Foundation. In today's society, it is more important than ever to develop young leaders who are engaged and informed citizens. High school students enrolled in grades 9-12 can participate in these debates to learn how to communicate their ideas effectively, just as Ronald Reagan did throughout his life. By taking part in these debates, students will develop important skills that they can use in their future endeavors.
The Barry Goldwater Scholarship and Excellence in Education Program

Do you have a passion for science, math, or engineering? If so, then you may be eligible for the Barry Goldwater Scholarship. This scholarship is awarded to students who demonstrate excellence in academics and a commitment to pursue a career in one of these fields. Up to $7,500 can be awarded per academic year, making it possible for many bright students to pursue their dreams.
The Elie Wiesel Foundation Prize in Ethics
Every year, $1,500 is awarded to young people who submit standout essays on ethics through The Elie Wiesel Foundation Prize in Ethics. This prize is meant to encourage critical thinking about ethical issues among young people.
National Merit Scholarship Corporation
Organizations that wish to increase access to higher education for academically distinguished students can do so through supporting scholarships offered by National Merit Scholarship Corporation. This program is respected and well-established and offers a wide variety of scholarship opportunities to students. By contributing to this program, organizations can help more students achieve their educational goals.
The Rhodes Scholarship
Rhodes Scholarships are designed for high-achieving undergraduates who want to study at Oxford University. Successful applicants will have a fantastic opportunity to pursue their studies in a world-renowned institution and gain valuable skills and knowledge before embarking on their chosen career path. If you have what it takes, don't miss out on this incredible opportunity!
The Udall Foundation
Are you an aspiring environmentalist, tribal public policymaker, or Native American health care professional? If so, you could be eligible for one of 50 scholarships worth up to $5,000 from The Udall Foundation. These scholarships are available to sophomore and junior-level students at colleges and universities across the United States. Apply today and take one step closer to achieving your career goals!
Dell Scholars Program
The scholarships offered by the Dell Scholars Program are not just based on academic achievement, but also on a student's determination to succeed. This program is available to students who have participated in a college readiness program approved by the program.
The Scott Cooper Miami Scholarship

The Scott Cooper Miami Scholarship is available for students in Business Management, Marketing, Film, Theater, Communications, Journalism, Education, or Fitness. This scholarship program was created by Miami business expert Scott Cooper, who is passionate about helping students succeed in their educational endeavors. Apply Here.
Ronald McDonald House Charities Scholarships
Since 1985, the Ronald McDonald House Charities Scholarship program has awarded over $48 million in scholarships to students of all backgrounds and ethnicity. With so many different scholarships available, there's sure to be one that fits your needs. Don't wait any longer, apply today!
Rotary Foundation Ambassadorial Scholarship
The Rotary Foundation Ambassadorial Scholarship program provides students with the opportunity to study in other countries and act as goodwill ambassadors. Scholarships of up to $25,000 are available, which enable students to have a transformative experience that will benefit both themselves and the countries they visit.
Golden Key Undergraduate Achievement Scholarship
The Gold Key Scholarship program provides over $1 million in scholarships to students who demonstrate a commitment to excellence in scholarship. The goal of the program is to provide future leaders with the funds necessary to pursue higher education and make a difference in the world.
J.P. Morgan Chase Smart Start Scholarship Programs
Two scholarship programs offered by JP Morgan Chase, the Thomas G. Labrecque Smart Start Program and the Louisiana Smart Start Program, provide full-tuition scholarships to students meeting specific criteria. The Thomas G. Labrecque Smart Start Program provides full-tuition scholarships for New York City students attending one of the schools on the program list. The Louisiana Smart Start Program awards full-tuition scholarships to graduating high school seniors that will be attending any university within Louisiana.
Jackie Robinson Foundation
The Jackie Robinson Foundation provides scholarships to students with demonstrated financial need. These scholarships are renewable for up to four years and include both monetary and academic support. The organization has a proven track record of success, with a 99% graduation rate among scholarship recipients.
General Electric (GE)/LULAC Scholarship
The GE/LULAC Scholarship is awarded to students who demonstrate excellence in the fields of business and engineering. The selection process for this $5,000 scholarship takes into account many factors, such as academic performance, writing skills, extracurricular activities, and community involvement. This scholarship provides opportunities for students to pursue their dreams and achieve their fullest potential.
Coca-Cola Scholars Foundation
The Scholars Foundation of Coca-Cola provides more than just financial aid to top students. Our company culture is all about developing responsible, intelligent, motivated leaders who are service-oriented. We achieve this goal by providing our scholars with the resources and opportunities they need to succeed. By investing in the future of our scholars, we create a better future for us all.
Davidson Institute for Talent Development
The scholarships offered by the David Institute for Talent Development are among the most prestigious and sought-after in the country. Every year, hundreds of students compete for the chance to receive one of the three scholarships: $50,000, $25,000, or $10,000. The competition is fierce, but those who are awarded a scholarship have demonstrated excellence in mathematics, science, technology, music, literature, philosophy, or another "outside the box" area.
Gates Millenium Scholars
The 1,000 students who receive the Gate Millennium Scholarships each year are awarded money for each year of school, up to and including graduation. The amount of the award varies depending on the student's financial need. The foundation was set up by Bill Gates of Microsoft and Melinda Gates.
Intel Science Talent Search
Are you a gifted student looking for a way to earn some extra money for college? If so, the annual Intel Science Talent Search competition may be just what you're looking for! This prestigious event provides bright young students with the opportunity to showcase their talents and compete for hefty scholarship prizes.
Ron Brown Scholar Program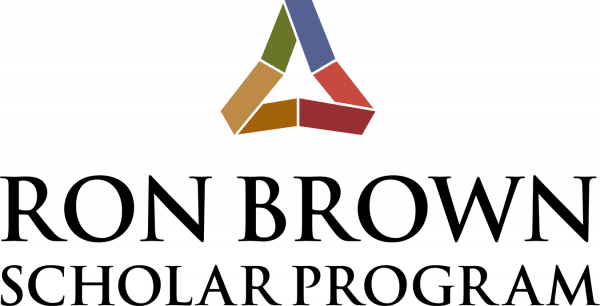 The African American high school seniors who are selected for the scholarship known as the "Ron Brown Scholar Program" receive an annual sum of $10,000 to put towards the costs associated with furthering their education at a college or university.
Siemens Foundation
The Siemens Foundation awards millions of dollars in scholarships every year. These scholarships are given to outstanding students who have excelled in math competitions and advanced placement programs.
U.S Bank Scholarship Program
The US Bank Scholarship Program is offering 40 scholarships worth $1,000 each. Eligible applicants must be high school seniors who are planning to enroll in two or four-year accredited institutions. Candidates must also be US residents or permanent resident aliens. Scholarships will be awarded through a random selection process.
IES Abroad
The International Education Society offers scholarships to students attending historically black colleges and universities. The scholarships are for students wishing to study abroad in educational programs. The award amount is $2,000, of which $500 is for the airplane ticket and the remaining $1,500 goes toward the cost of the program.
The ESA Foundation
To inspire future creators in the video game industry and encourage diversity in Science, Technology, Engineering, Art, and Mathematics (STEAM), the ESA Foundation established a scholarship fund providing support for women and minority students across the United States.
Equitable Excellence
The Equitable Foundation's Equitable Excellence program is the perfect way to support students throughout their academic careers. With 100 $5,000 annual scholarships that are renewed each academic year for four years, recipients can receive a total of $20,000 over the course of their education. In addition, 100 one-time $2,500 scholarships are available to help students cover immediate costs associated with attending colleges, such as tuition, books, or room and board.
IEEE Power & Energy Society Scholarship Plus Initiative
The Power & Energy Society Scholarship Plus Initiative is an undergraduate engineering scholarship that provides financial support for students pursuing a degree in electrical or computer engineering. The scholarship covers tuition and other educational expenses for the first three years of study, and recipients can receive up to $3,000 per year. This scholarship is open to all students who have declared their major as either electrical or computer engineering.
Scholarship Programs of Fisher House Foundation
Fisher House Foundation's Scholarships for Military Families is a great way to help the children of those who have served our country. The students may be the children of either active service or retired military personnel and the amount of the award is $1,500. This is a great way to give back to those who have given so much.
National Space Club's Dr. Robert H. Goddard Memorial Scholarship
The Robert H. Goddard Memorial Scholarship is awarded annually to a student who demonstrates an interest in space exploration and its potential for scientific impact. The $10,000 scholarship can be used to cover tuition and other related expenses.
National Washington Crossing Foundation
National Washington Crossing Foundation Scholarship is designed to identify and support outstanding students who have demonstrated leadership qualities and a commitment to American values. The scholarship provides financial assistance to help cover the cost of tuition and other educational expenses, making it possible for recipients to pursue their studies and realize their full potential.
Scripps Howard Fund
The Scripps Howard Fund offers scholarships to students who have demonstrated academic excellence and who show promise for future success. These scholarships are intended to reward past accomplishments and to invest in the potential of the recipients. The foundation awards many different scholarships, some of which are one-time only, and others of which are renewable throughout the life of the student's undergraduate education. The number of scholarships awarded and the number of awards varies.