Toysmith Rock Science Kit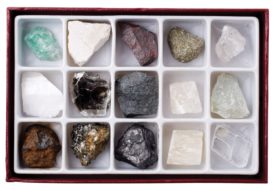 Learn to uncover the mysteries of rocks by testing, classifying and identifying various types of rocks.

This boxed kit includes 15 rock specimens, a magnifying viewer and an identification guide.

Kit includes the following specimens: obsidian, granite, basalt, scoria, rhyolite, shale, calcareous tufa, sandstone, conglomerate, limestone, slate, marble, quartzite, gneiss, shist.

Ideal for young science enthusiasts, especially those with an interest in geology.

Challenge your children's imaginations and keep them active with Toysmith.